Extracurricular and Co-Curricular Activities
With a vision of contributing to all-round and integrated development of students, following activities are planned to be provided.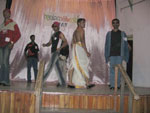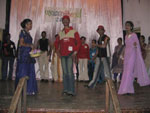 Association and Leadership development Student Nurses association
Sports and Games Facilities for outdoor sports and games are provided in stadium adjacent to the college. Indoor games facilities are provided in the hostel.
Cultural and Entertainment ProgramsFrequent cultural and entertainment programs are organized for the development of students in these areas. which includes Music Club, Debate Club, Quiz Club and Nature Club etc. Monthly cultural evenings are conducted for talented students to develop their potential to the maximum.